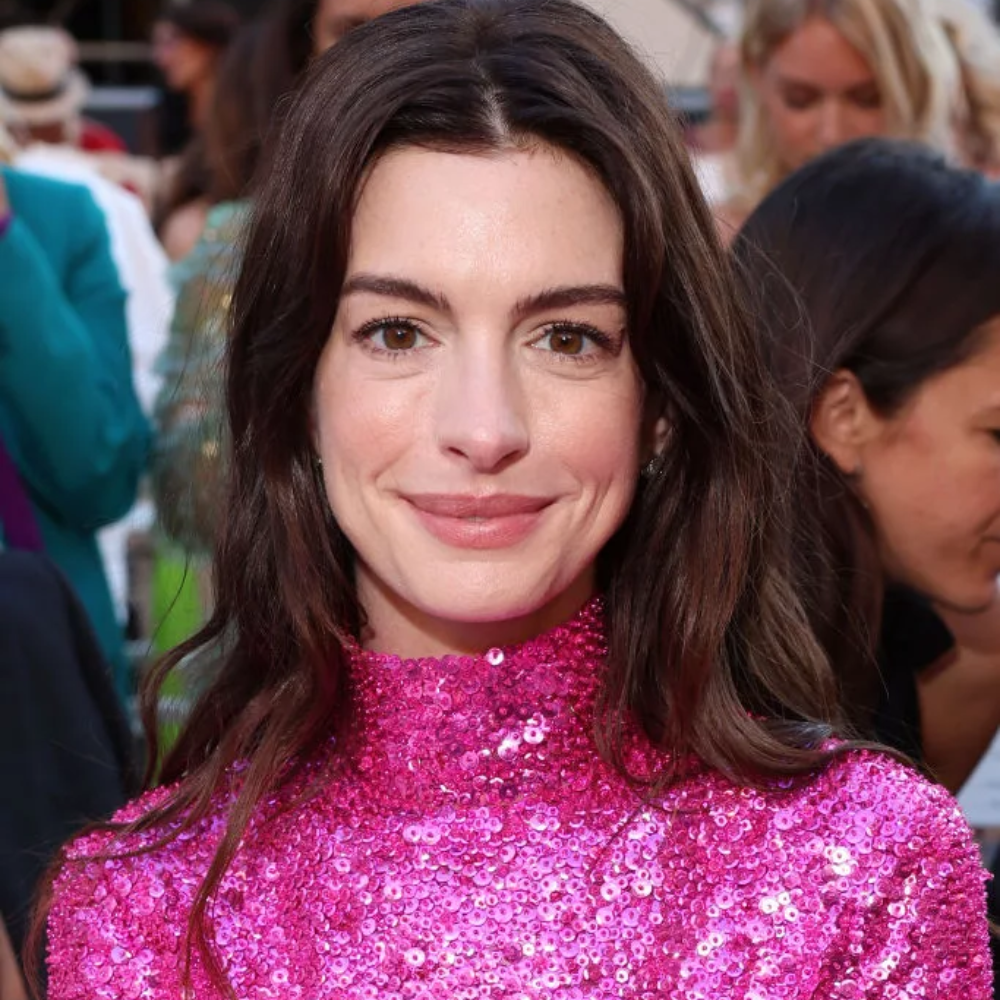 Not long ago, many people would have never imagined that Anne Hathaway would be the latest celebrity to jump on the Barbiecore bandwagon. Still, after seeing her recent appearance at Milan Fashion Week, it's hard to deny that she pulls off the look very well. But, can an average Jane replicate it? Read on to find out more about Anne Hathaway's Barbie-core look.
Anne Hathaway Rocks in Barbie-Core
Anne Hathaway was spotted in Milan, rocking the latest trend to hit the fashion world: Barbie-core. This new style is a mix of sporty and girly, and Anne looks fantastic in it! She's definitely setting the trends for spring fashion. This dress, which we all know was worn by the actress during the Cannes festival, was possibly the best one she's worn recently, out of all of her outfits. Fans of Anne Hathaway will have fun experimenting with some of these different styles in their wardrobes. There are plenty of opportunities to find a fashionable appearance that blends with today's society.
Anne Hathaway at Valentino Haute Couture
Anne Hathaway was also spotted at Valentino Haute Couture in Milan in the Barbie-esque get-up. The Barbie-core trend is all about looking like a doll, with lots of pink and ruffles, and Anne looks the part in this pretty pink dress. She completed her look with a pair of platforms and a matching clutch, and we think she looks absolutely adorable. In Italy's fashion capital, for the Valentino Haute Couture show, Hathaway wore a custom dress from the label: a long-sleeved, high-necked, belted mini-dress covered in dazzling fuchsia sequins. Wearing her hair down and with light waves, with an artfully messy middle parting, she accessorized with a matching studded handbag. Among other fashion and showbiz royalty, Hathaway was seen chatting with Giancarlo Giammetti, Ashley Park, Ariana DeBose, and Anna Wintour at the show.