The creepiest and craziest costumes come out during Halloween. Celebrities with their resources and imagination give costumes new twists, creating Halloween looks that are beyond breathtaking and iconic. All of these stars show that Halloween is something more than simply tricks and treats; it is a chance to be creative and honor the characters they love. Here's a glimpse of some of the best celebrity Halloween costumes ever.
Heidi Klum as a Worm
Heidi Klum has set the bar high for Halloween costumes year after year. In 2022, she transformed into a mesmerizing worm-like creature.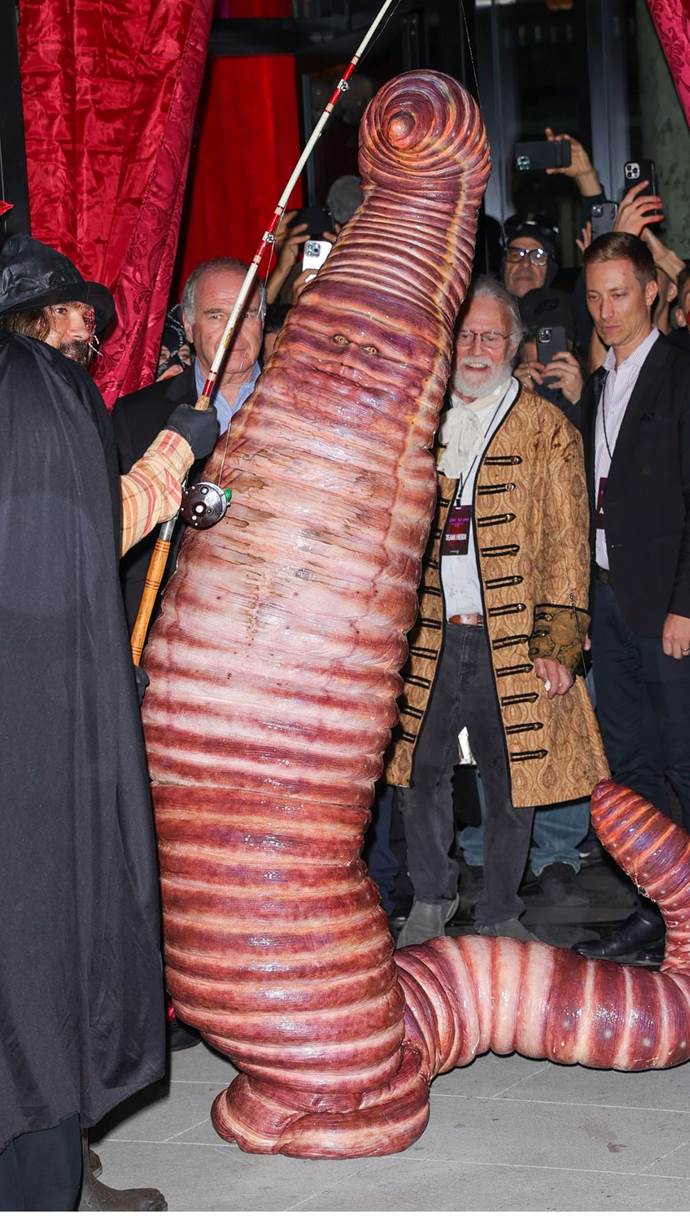 With an otherworldly appearance, Klum's costume once again proved her mastery of the Halloween game, and slithered right into people's minds, and maybe nightmares!
Lupita N'yongo as Dion from Clueless
Lupita N'yongo, known for her acting prowess, surprised fans by donning the iconic yellow plaid suit and channeling her inner Dion from the movie Clueless.
Her attention to detail and commitment to the character made this costume an instant hit.
Hailey Bieber as Britney Spears
Hailey Bieber paid tribute to the pop princess Britney Spears in 2021.
Wearing a replica of Britney's iconic red latex jumpsuit from her "Oops!… I Did It Again" music video, Hailey perfectly captured the essence of early 2000s pop culture.
Sophie Turner & Joe Jonas as Gomez and Morticia Addams
Sophie Turner and Joe Jonas may be splitting up, but they gave us major couple goals when they dressed up as Gomez and Morticia Addams.
Their uncanny resemblance to the iconic characters from The Addams Family made this Halloween look a standout.
Kim Kardashian as Selena Quintanilla
Kim K honored Selena Quintanilla, the highly popular Tejano music sensation, during the 2017 Halloween season.
Her costume was a lovely nod to the late singer's famous stage look which proved that Halloween can also be a way of paying respect to cultural icons.
Behati Prinsloo as Vivian from Pretty Woman
Behati Prinsloo embodied Julia Roberts' character, Vivian, from the classic film Pretty Woman.
Her attention to detail in recreating Vivian's signature look made this costume both nostalgic and chic.
Jasmine Tookes as Jasmine from Aladdin
Jasmine Tookes took us on a magic carpet ride when she dressed as the Disney princess Jasmine from Aladdin.
Her costume, complete with intricate details and accessories, showcased the enchanting world of Agrabah.