Like every year, the Tonys brought together esteemed names and faces, all of whom have captivated audiences with their compelling performances throughout the year. But it's not just their talent that shone through the night, but also their outfits! Here are some of the best dressed of the 2023 Tony Awards who reigned supreme on the red carpet this year with their fashion choices!
Jodie Comer
Not only did Jodie Comer win the trophy for the best lead actress that night, but also took home one for flawless looks on the red carpet! The actress donned a sleek, structured, and strapless Thom Browne gown with a delicate glitter embellishment on the bodice and a flared skirt. For her accessories, the star stuck to the 'less is better' philosophy and nailed that understated look for the night.
Betsy Wolfe
Tony Award nominee Betsy Wolfe donned a feathery purple gown for her walk down the red carpet. The & Juliet actress wore a gown featuring a thigh-high slit, a big train, and some truly eye-catching ruffles. She completed her look with simple purple heels, letting the dress speak for itself.
Lily Rabe
Lily Rabe's choice of wearing Erdem for the 2023 Tony Awards was a hit right out of the park! The sparkly blue and black outfit ensured that the actress brought her most glamorous self to the big night! The shimmery effect was only highlighted by the contrasting black leather gloves.
Colman Domingo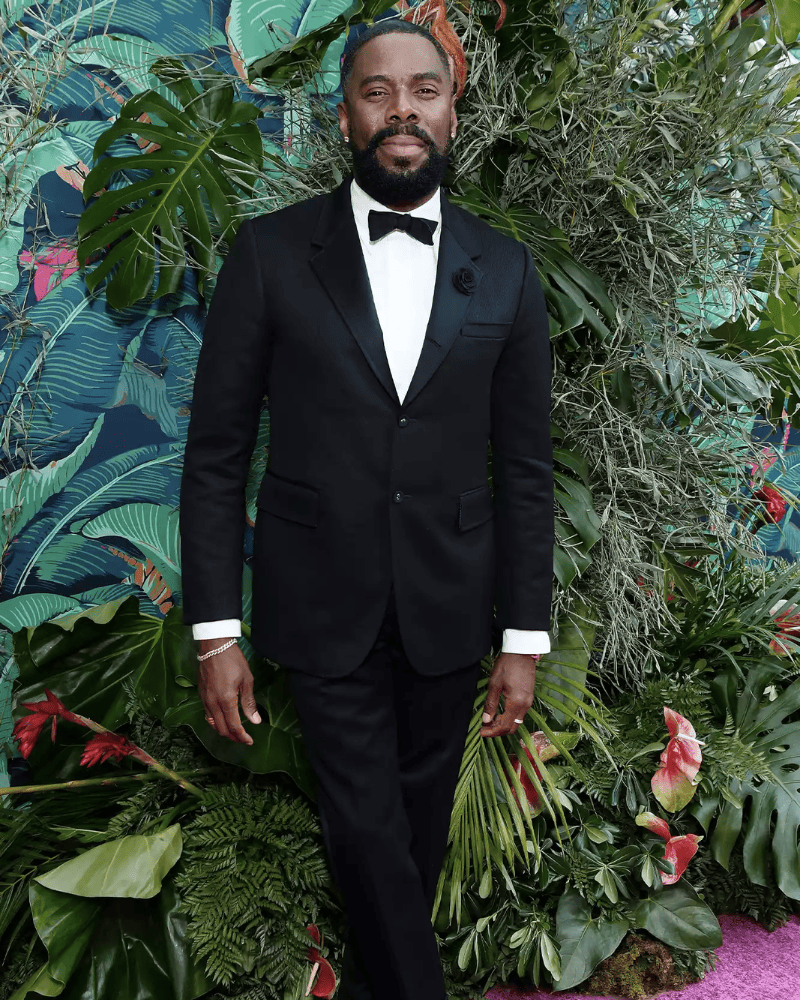 Colman Domingo knows not only how to wear a suit, but to wear it like he was born for it. For the 2023 Tony Awards, the actor chose a classic black suit from Thom Browne. However, his outfit wasn't without flair. Domingo added a touch of glamour to his look with some truly amazing David Yurman Jewellery, a bow tie, and some sparkly shoes.
Julianne Hough
For the 2023 Tony Awards, Julianne Hough donned a Carolina Herrera gown with floral detailing. The pink and black canvas perfectly brought elegance and grace to the outfit. Hough chose a messy updo to complement the halter neck. The last final touch of a small black ensured that the outfit appeared completely without being overwhelming.
Jessica Chastain
Jessica Chastain chose a color that truly made everybody take notice. The actress attended the Tony Awards in a vibrant yellow Gucci gown. The outfit consisted of both a train and a cape, alongside a fitted bodice to make heads turns. She adorned an oversized necklace to complete the look and provide a beautiful element to her already stunning outfit.