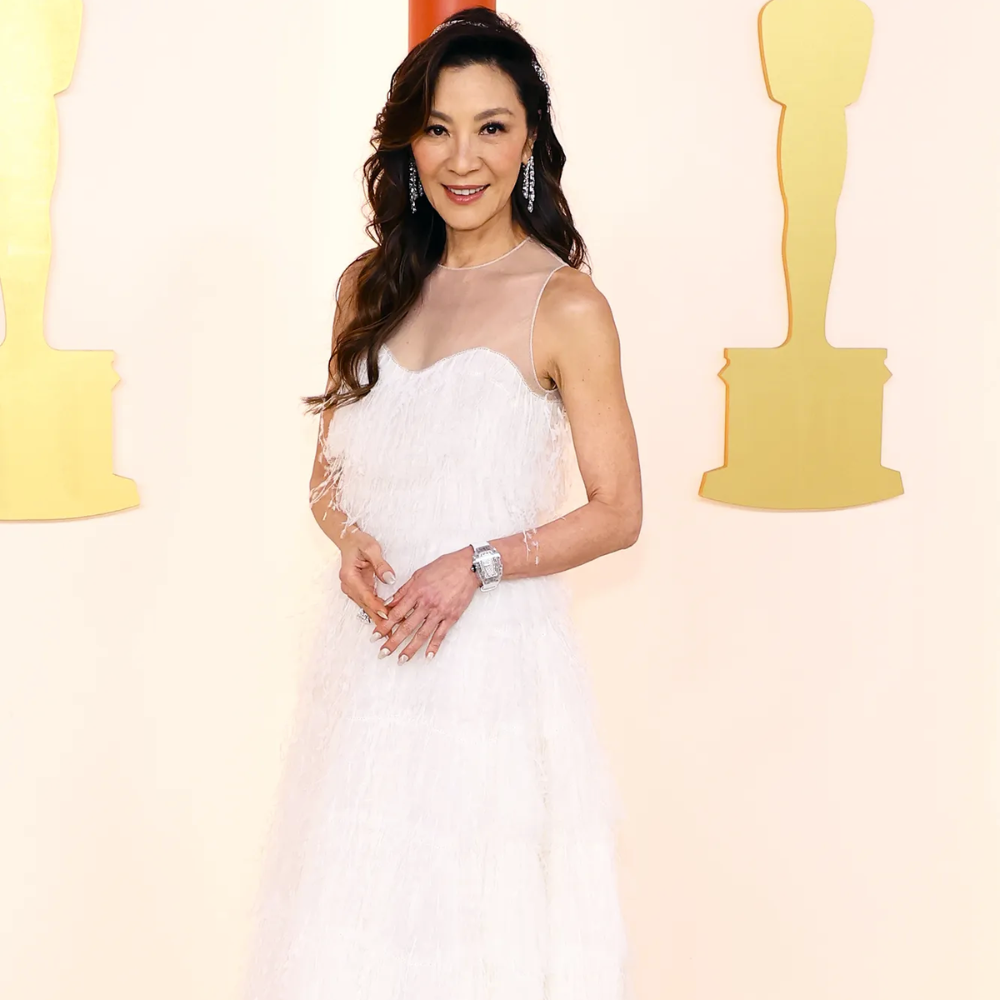 The Oscars 2023 red carpet was an affair to remember. When the top celebrities of Hollywood assembled at the Dolby Theatre in the heart of tinsel town, it was a grand display of elegance and grace. Within some hours, the who's who of the celeb world appeared and posed for the eagerly waiting paparazzi in their garbs to showcase the hard work put in by the designer, stylist, jeweler, and glam squad.
A Posh Affair
A score of big names from the industry was present for the event celebrating the sensational work that had been done in the industry that year. As they lined up for the red carpet in turns, the A-list actors, casts, crews, and directors showed up in ensembles that were on par with their talent. Be it Jamie Lee Curtis in her twinkling Dolce & Gabbana, Cara Delevigne with her Elie Saab crimson gown with a thigh-high slit, or Jessica Chastain, renowned for her tendency to be on top of any latest fashion trend in her glistening Gucci dress, or Ke Huy Quan with his 'getting bolder' style, it was a fun and alluring night, especially for fashion aficionados.
Vivid Style
While some followed the evening's formal dress code and showed up in simple yet extremely classy and sophisticated attire, some chose to get more adventurous with their hair, dramatic hemlines, or enough jewelry to blind someone from all that shine. Whether they wanted to be remembered for years to come or they were simply feeling bold, the looks they came up with were definitely memorable through thought-provoking innovations and breakthroughs. Combining their looks, discussions by the commentators, and the live audience watching with admiration, it was definitely a night to remember.
Epitome of Glam
While all the celebs demonstrated the epitome of style and finesse, some still stood out. In our books, the highlights of the evening included Angela Bassett in her enchanting purple gown from Moschino with jewelry that elevated her look to another level, Sofia Carson in a stunning white Giambattista Valli gown with Chopard jewelry, making her look nothing less than royalty, Halle Bailey in her princess-like light blue Dolce & Gabbana gown with complimenting De Beers jewelry, and Michelle Yeoh in her angelic and striking white dress from Christian Dior with Moussaieff High Jewelry. Exhibiting a combination of vibrance and flair, Stephanie Hsu donned a bright pink off-shoulder gown with minimal jewelry. She was matched by Sabrina Ellis in her green gown ruched with a chic bow at the waist. Last but definitely not least, Cate Blanchett, in her custom Louis Vuitton ensemble featuring velvet blue and black, was the image of poise.