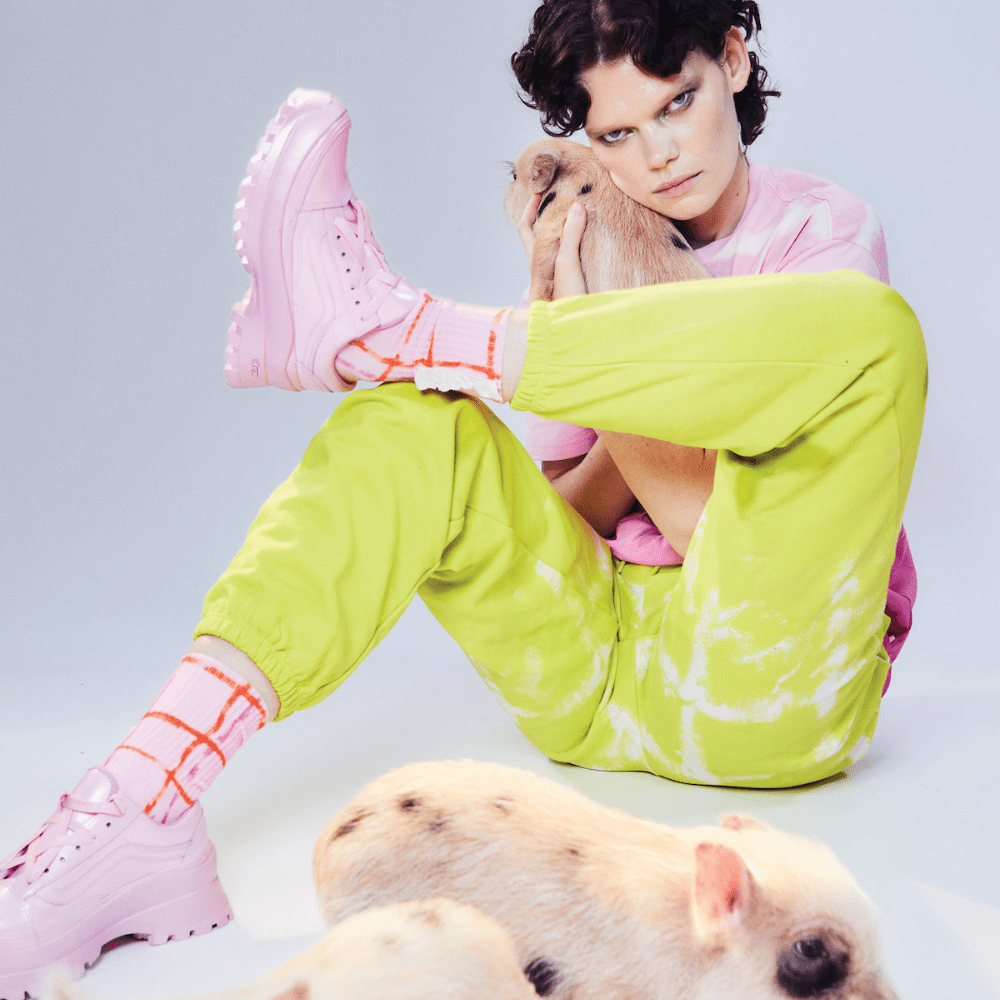 Collina Strada, a New-York based fashion brand, is teaming up with California label Vans for a whimsical line of sneakers, clothes, and some accessories. This collaboration will debut at the upcoming New York Fashion Week runway show on 10th February. According to Hillary Taymour, the creative director of Collina Strada, she has always been a Vans girl growing up, which makes this campaign quite close to her heart.
The Comfortable Slip-Ons
The vibrant collection will showcase the comfortable slip-ons with Collina Strada's signature fanciful hand-drawn flower print on the outsole, and the soles are a green hue meant to resemble grass stains with paw prints of her dog, Pow.
Orange Warped Butterfly
The paw print collection also includes an orange "warped butterfly" print Sk-8-Hi style, with the shoe's signature elongated Vans logo on the side, done in a contrasting pink "cherub" print, which also embellishes the soles.
Crown Jewel
The chunky Old Skool Vibram DX comes in a Metallic Citronelle or Sweet Lilac patent with an oversized sole. The overall look of the tread sole, boasting an elevated heel, turns out to be pretty chic.
Other Assortments
The collection undoubtedly hosts an apparel line with a set of the Collina Strada hoodie and sweatpants, accented in an acidic "Sulphur Spring" and prepared from over-dyed organic French terry fabric. This assortment comes with woven shirts and t-shirts, groovy little socks in the candy-coloured "Sweet Lilac," and a backpack cluttered with doodles that takes you back to your school days. To celebrate the release of Collina Strada with Vans, the brand is hosting a launch party on 11th February, and the event will be open to the public. The first 50 guests who buy anything from the collection will receive a special gift from the house. Moreover, if you want to purchase the collection online, it will be available on Collina Strada's online store and Van's website.